Welcome To
<![if !vml]>

<![endif]>
A website dedicated to technical information relating to
Stanley Motor Carriage Company Steam Cars
and the restoration of a Model 735 Stanley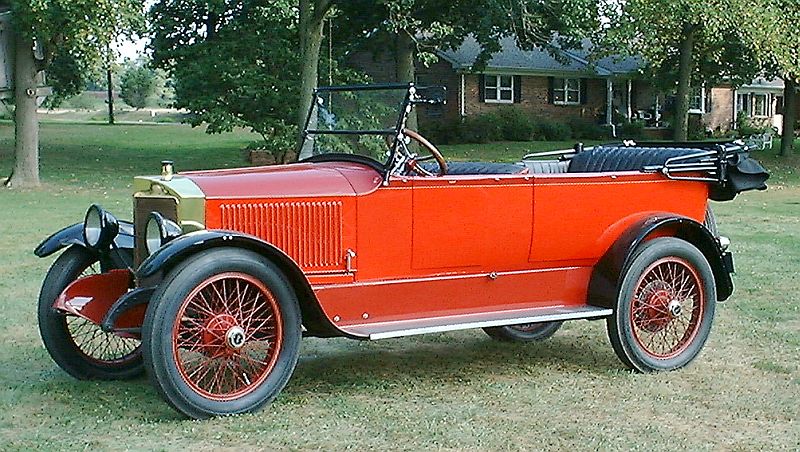 Robert E. Wilhelm's 1918 Model 735B 7-passenger Touring Stanley Steam Car
September 10, 2005
Built in 1918, Stanley Motor Carriage Company's serial number 18137 Model 735B has had at least 6 owners. It is the 132nd production Model 735 Stanley manufactured as the 735-series was introduced in 1918 (it is believed that the first 5 produced were prototypes). While it is unknown who the first owner or owners might have been, it is known that H. R. Zinn of Upper Montclair, New Jersey performed a major restoration of the car in 1950-1952. He then sold it to W. Lee Graves of Chestertown, Maryland in late 1958. Six years later in 1964 T. Clarence Marshall of Yorklyn, Delaware purchased the car from the estate of Mr. Graves. Later that year it was sold to Marvin Klair of Milltown, Delaware. Under Marvin's ownership the car was seen at many steam car tours and local shows. Marvin stopped operating the car in 1992 and decided to sell it several years later. In late 1997 Marvin sold serial number 18137 to its present owner, Robert E. Wilhelm, Jr. of Wilmington, Delaware.
As it had been nearly a half-century since the car had been restored Bob began a total restoration of the vehicle. After a full mechanical restoration the car was first driven on August 26, 1999 (it was last driven by Marvin Klair in 1992). After enjoying the car for the remainder of the Summer and Fall of 1999 and accumulating 350 miles, Bob embarked on the interior and exterior restoration of the Stanley. With restoration nearing completion the car attended its first car show, the Hagley Car Show on September 18, 2005. In late 2005 the vehicle was invited to be one of the featured cars of the 2006 Concours d'Elegance at Amelia Island, Florida on March 12, 2006. The car was awarded a Blue Ribbon and the Amelia Island Award in the Condenser Steam Car Class.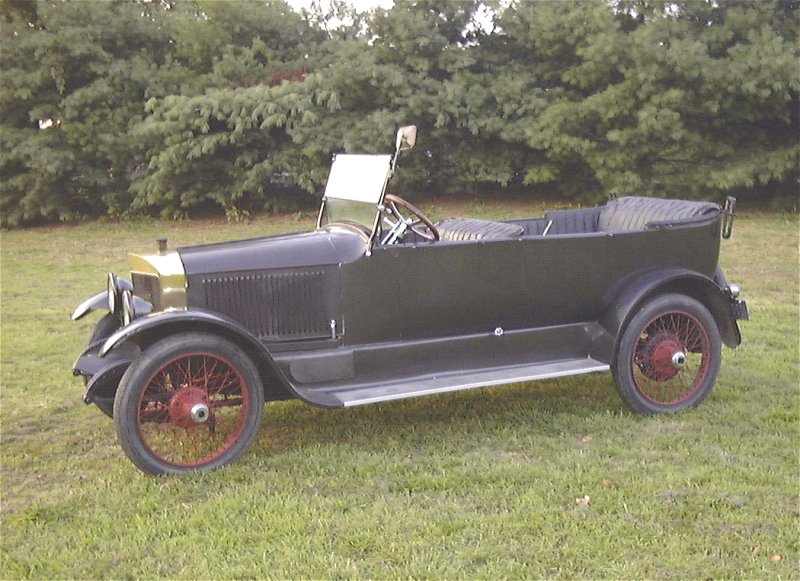 The Stanley after mechanical restoration ~ August 26, 1999
This site is dedicated to the Stanley Motor Carriage Company of Newton, Massachusetts, Stanley serial number 18137, and all those how have given so generously of their time and efforts in assisting to preserve a piece of our American Automotive Heritage.
Knowledge and advice, as well as parts and restoration information related Stanley steam cars is available from quite a number of individuals in the United States, Canada, Great Britain, and Australia. This web site is the first location on the world wide web where an extensive array of technical information and photography, supported by drawings and figures, has been brought together for the purpose of explaining, informing, and educating the interested visitor about a Stanley steamer. Several links at the bottom of this page have been provided for the purpose of providing the visitor with excellent resources for information about the Stanley twins and other steam cars.
From this home page you can navigate to several major sections of the website. This website was initiated in July 2003 and is not complete as you read these words. www.StanleyMotorCarriage.com currently includes some general information about the Stanley Motor Carriage Company. The Frequently Asked Questions section includes the ten most-asked questions about a Stanley along with the reproduction of two Stanley Motor Carriage Company brochures that answer many questions about the cars. The Care and Operating Instructions section is a reproduction of the manual provided to a Stanley Model 735 owner upon purchase of a Stanley. A highly technical sec
tion describes the parts and pieces of a condensing Stanley Motor Carriage and how they all function together. If you're really interested in how a Stanley operates then this section is highly recommended. Recently added is a section discussing the restoration of Stanley serial number 18137. Future plans call for a section devoted to information on troubleshooting and maintaining a Stanley.
The visitor is reminded that the site will be updated regularly. Please stop back frequently to see
what is new. The website visitor is also asked to review the site disclaimer for important information. As you visit the site and have questions, please don't hesitate to use the email link provided at the bottom of selected pages to write the website owner. In a similar manner if you spot errors or omissions please contact the web site owner with your comments.
LINKS To
www.StanleyMotorCarriage.com
Pages
(click the link to visit each section)
► About This Web Site & Acknowledgements
► Background Information on Stanley Steam Cars
► Frequently Asked Questions (FAQ)
► The Stanley Steamer song from "Summer Holiday" (1948)
► Rankine Cycle or Otto Cycle - Which Is Better??
► The Stanley Steamer for the Layman
(Stanley Marketing Brochure)
► Model 735 Care & Operating Instructions
► Photos Of The Stanley Steam Engine
► How Everything Works On A Stanley
(highly technical)
► Restoration of a Model 735 Stanley
► Patents of F.E. & F.O. Stanley
► Stanley Steam Velocipede ~ The Lococycle
► Tours, Shows & Parades with the Stanley
► Biography of Robert E. Wilhelm, Jr.
LINKS To Recommended Webpages
(click the logo to go to each site)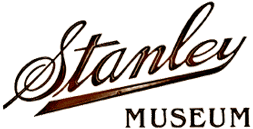 The Stanley Museum is the definitive web site for the telling of the Stanley story. To paraphrase an excerpt from their web site; "The Museum commemorates and preserves the heritage of Stanley family genius. The famous "Stanley Steamer" automobile was invented by Francis Edgar Stanley and manufactured by him and his twin brother Freeland Oscar, usually referred to as the Stanley twins, F.E. and F.O. Their sister, Chansonetta, is equally important for her photographs depicting rural turn-of-the-century American life. The Museum is housed in the Stanley School, a gift of the Stanleys to their home town. The exhibits cover all facets of Stanley family history and memorabilia, airbrush painting and photography, violins and examples of Stanley steam cars, from 1905, 1910, and 1916."
This web site, www.StanleyMotorCarriage.com, discusses the technical aspects of the Stanley Steam Car. The Stanley Steamer ~ America's Legendary Steam Car, published in 2004 by the Stanley Museum, details the rich history of the company that manufactured these cars as well as the twins who invented America's best known steam car. This book is highly recommended reading for those interested in knowing the complete, accurate, Stanley story. Click on the photograph or the title above for more information on this exciting, highly acclaimed text. Be sure and mention that you heard about the book from this web site when ordering.


John Woodson's web site provides numerous photographs of a variety of makes and models of steam cars. His site includes a discussion forum and a lengthy list of links to other steam car and steam boat web sites.


The Steam Automobile Club of America (SACA) is an excellent organization to obtain reproductions of Stanley and other steam car manufacturer literature. Their site includes a discussion group as well as links to other steam car web sites.
Tom Kimmel's web site offers a collection of scientific information, books, papers, and material related to steam power, steam engines, and steam machinery. It consists of more than 600 titles with many of them being university text books; Society of Automotive Engineers Technical Papers - over 80 of them steam power related; 6,000 patent numbers; donated collections of private notes and correspondence; and steam magazines from the 1930's on until now.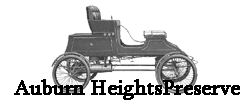 The Friends of Auburn Heights Preserve's mission is to educate the public about an American way of life that flourished at the dawn of the automotive age and to preserve historic steam automobile technology by teaching the practical skills of operating and maintaining steam cars. Auburn Heights Preserve, includes the Marshall family home in Yorklyn, Delaware, (listed on the National Register of Historic Places) and includes the Carriage House which was the site of the first Stanley automobile dealership in Delaware. A unique museum building houses a collection of vintage Stanley automobiles. An 1/8" size live-steam train operates on the property.

Kelly William's registry listed by year and serial number of Stanley Steam Cars known to exist. If you have or know of a Stanley, seeif its listed on this site, and if not, get the owner to supply Kelly a photo and basic information.

The Steam Car Club of Great Britain caters to owners of steam cars old and new, and steam cycles. But you do not have to own a steam vehicle to be a member. Perhaps you want one or are just interested in these vehicles or their further developments. The Club publishes 'Steam Car' magazine, which includes advertisements for cars and parts, a calendar of the activities of the club as well as technical articles and accounts of all the touring done in those busy previous three months since the release of the last magazine.



Folks often ask were they might find a Stanley to purchase. Car & Classic is one such website that provides listings of quality cars available from various owners.


John McDonald's website contains a great number of photographs of long remembered automotive marquees. Included are photographs of numerous Stanley Steamers beginning with a 1902 Model B and continuing up through 1924's Model 740. Click on the logo above to be taken to John's website.

Have a question about the Stanley Steamer,
or the status of my restoration,
please email through the link below….

Disclaimer & Copyright Information
This website is © 2003-2012 www.StanleyMotorCarriage.com